Karen A. Ragland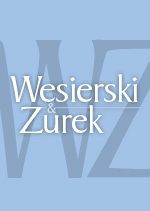 Practice Areas
Civil Litigation
Creditor's Rights
Federal and State Bankruptcy Litigation
Civil Litigation
Real Estate Litigation
Premises Liability
Landlord/Tenant
Business Litigation
Trade Secrets
Labor & Employment Litigation
Corporate Law/Transactions
Civil Litigation
Real Estate Litigation
Premises Liability
Landlord/Tenant
Business Litigation
Trade Secrets
Labor & Employment Litigation
Corporate Law/Transactions
Civil Litigation
Real Estate Litigation
Premises Liability
Landlord/Tenant
Business Litigation
Trade Secrets
Labor & Employment Litigation
Corporate Law/Transactions
Education
Southwestern University School of Law, 1981, J.D.
Stanford University, B.A., 1976
Karen Ragland has been practicing law for more than thirty years and is licensed to practice in the State of California. She is admitted to practice before the Supreme Court for the United States, the Ninth Circuit Court of Appeals, and the United States District Court for the Central, Eastern, Northern and Southern Districts for the State of California.
Ms. Ragland has extensive experience handling civil litigation matters, including, but not limited to, general liability defense and recoupment. I have also extensive experience in federal and bankruptcy litigation.
She resides in Pasadena and enjoys traveling and reading.
Admitted
State of California
U.S. District Court, Central, Northern, Eastern, & Southern Districts of California
Ninth Circuit Court of Appeals
Supreme Court for the United States
Disclaimer
©2023 Wesierski & Zurek LLP. All Rights Reserved. The material and information contained on these pages and on any pages linked from these pages are intended to provide general information only and not legal advice. You should consult with an attorney licensed to practice in your jurisdiction before relying upon any of the information presented here. The acts of sending emails to this website or viewing information from this website do not create an attorney-client relationship. The listing of verdicts, settlements and other case results is not a guarantee or prediction of the outcome of any other claims. A LawPromo Web Design