Nadezhda B. Osipova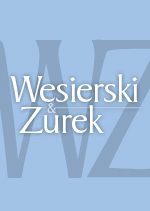 Practice Areas
Civil Litigation
Labor & Employment Litigation
Civil Litigation
Real Estate Litigation
Premises Liability
Landlord/Tenant
Business Litigation
Trade Secrets
Labor & Employment Litigation
Corporate Law/Transactions
Civil Litigation
Real Estate Litigation
Premises Liability
Landlord/Tenant
Business Litigation
Trade Secrets
Labor & Employment Litigation
Corporate Law/Transactions
Civil Litigation
Real Estate Litigation
Premises Liability
Landlord/Tenant
Business Litigation
Trade Secrets
Labor & Employment Litigation
Corporate Law/Transactions
Education
University of California, Irvine School of Law, LL.M., 2021
Moscow Academy of Finance and Law, J.D., 2008
Nadezhda Osipova is an Associate Attorney in the Orange County office of Wesierski & Zurek LLP.
Ms. Osipova holds a Master of Laws degree from the University of California, Irvine School of Law, and an equivalent Juris Doctor degree from the Moscow Academy of Finance and Law.
Before attending UCI Law School, Ms. Osipova worked as a paralegal in an Orange County law firm, focusing on immigration and deportation matters.
Ms. Osipova was admitted to the California Bar in May 2023 and is licensed to represent clients and appear before all state courts, including trial and appellate courts, as well as the California Supreme Court. Ms. Osipova is also a member of the Orange County Bar Association.
She is fluent in both Russian and English.
Disclaimer
©2023 Wesierski & Zurek LLP. All Rights Reserved. The material and information contained on these pages and on any pages linked from these pages are intended to provide general information only and not legal advice. You should consult with an attorney licensed to practice in your jurisdiction before relying upon any of the information presented here. The acts of sending emails to this website or viewing information from this website do not create an attorney-client relationship. The listing of verdicts, settlements and other case results is not a guarantee or prediction of the outcome of any other claims. A LawPromo Web Design