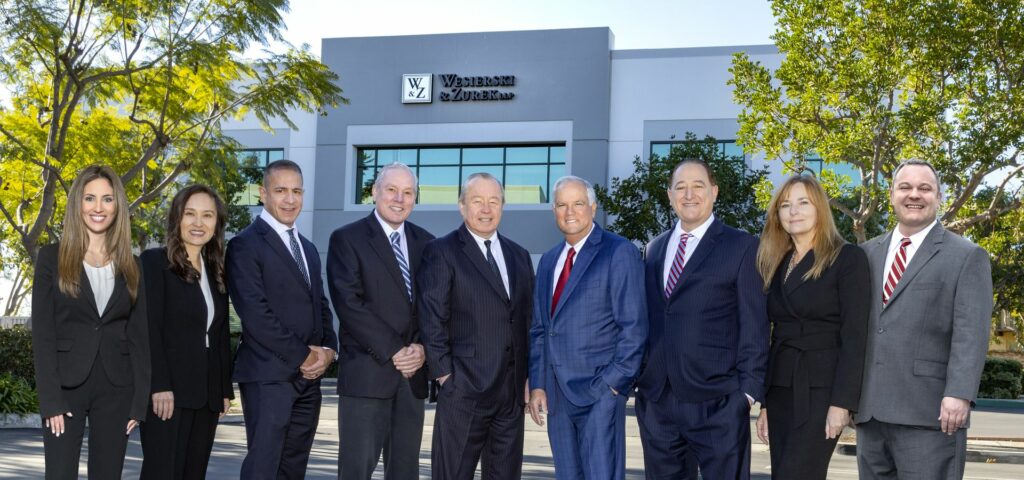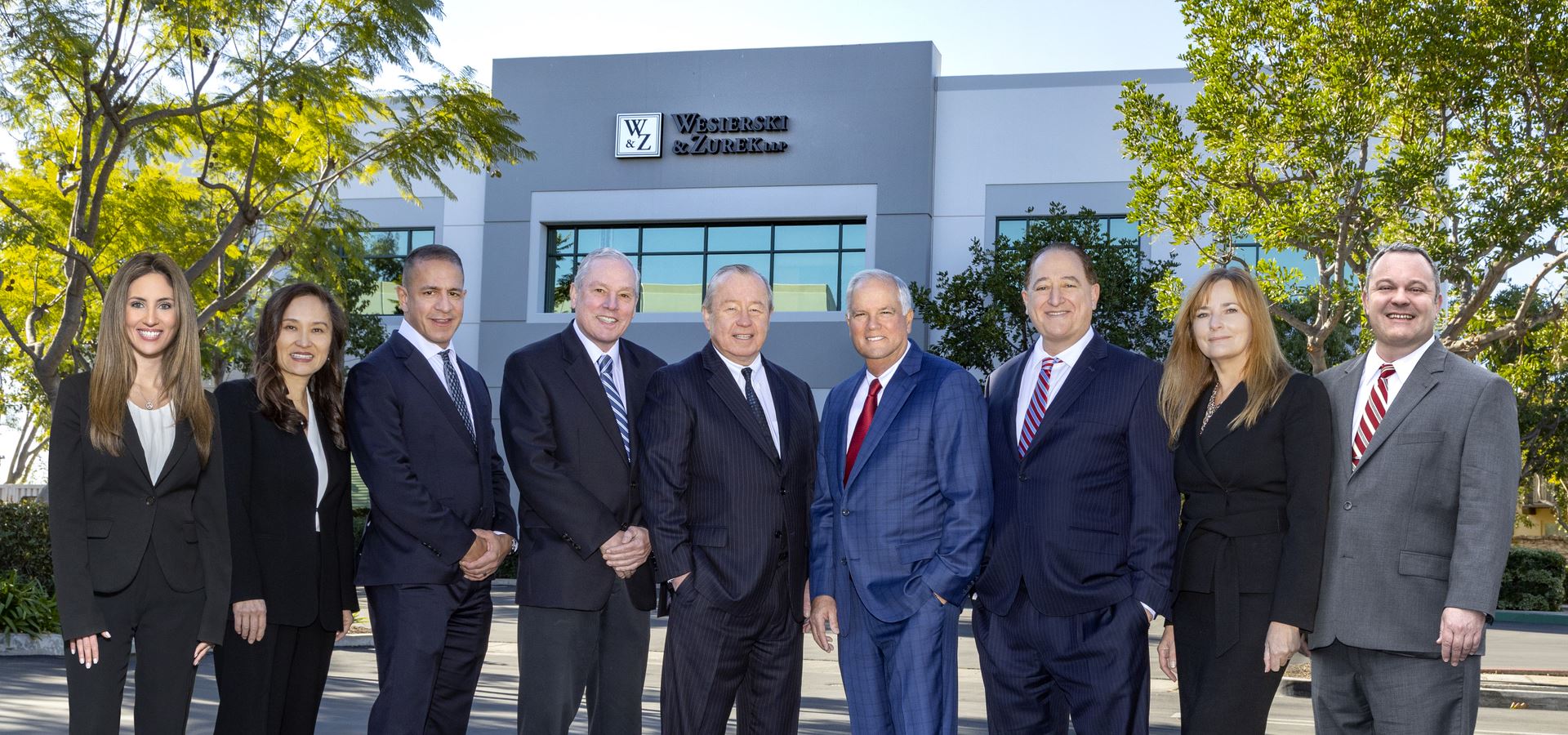 Southern California Defense Attorneys
Welcome to the Law Offices of Wesierski & Zurek LLP
Civil Defense Attorneys in California for over 35 Years
As a Southern California defense attorneys for over thirty-five years, Wesierski & Zurek LLP has been committed to providing aggressive representation for major corporations, including insurance companies and self-insured companies and individuals, defending them against employment claims such as wrongful termination or sexual harassment, business claims, personal injury claims, and bad faith practices. If you are an insurance executive or company executive responsible for defending claims or reaching reasonable settlements, we can help. Our business litigation lawyers have successfully litigated cases in trials and appellate courts throughout California. We provide aggressive, responsive, personalized representation focusing on your best interests. We also have very competitive rates. Don't hesitate to contact us.
The attorneys of Wesierski & Zurek LLP are trained in the art and science of mediation and alternative dispute resolution. We offer professional negotiation services that can help your insurance company or business entity reach a reasonable settlement efficiently and cost-effectively.
We were recently selected as one of the top "Go-To" law firms in the country by The American Lawyer Magazine, and we are AV rated (highest) by Martindale-Hubbell. Chris Wesierski has been honored as trial lawyer of the year for the State of California and as one of the top attorneys by Super Lawyers for over 20 years, AVVO, and OC Metro Magazine. He is also a member of all six exclusive trial organizations. Six of our senior attorneys are members of ABOTA, which is an exclusive organization requiring twenty civil trials to verdict with strict requirements for admission.
Contact us to discuss how our experience and reputation for excellence can benefit your company. We welcome the opportunity to discuss our record of success with you.
Call for a Consultation at (949) 975-1000
Address
29 Orchard Road
Lake Forest, CA 92630
100 Corson St. Suite 300
Pasadena, CA 91103
Service Area
Phone
Disclaimer
©2023 Wesierski & Zurek LLP. All Rights Reserved. The material and information contained on these pages and on any pages linked from these pages are intended to provide general information only and not legal advice. You should consult with an attorney licensed to practice in your jurisdiction before relying upon any of the information presented here. The acts of sending emails to this website or viewing information from this website do not create an attorney-client relationship. The listing of verdicts, settlements and other case results is not a guarantee or prediction of the outcome of any other claims. A LawPromo Web Design