Firm Profile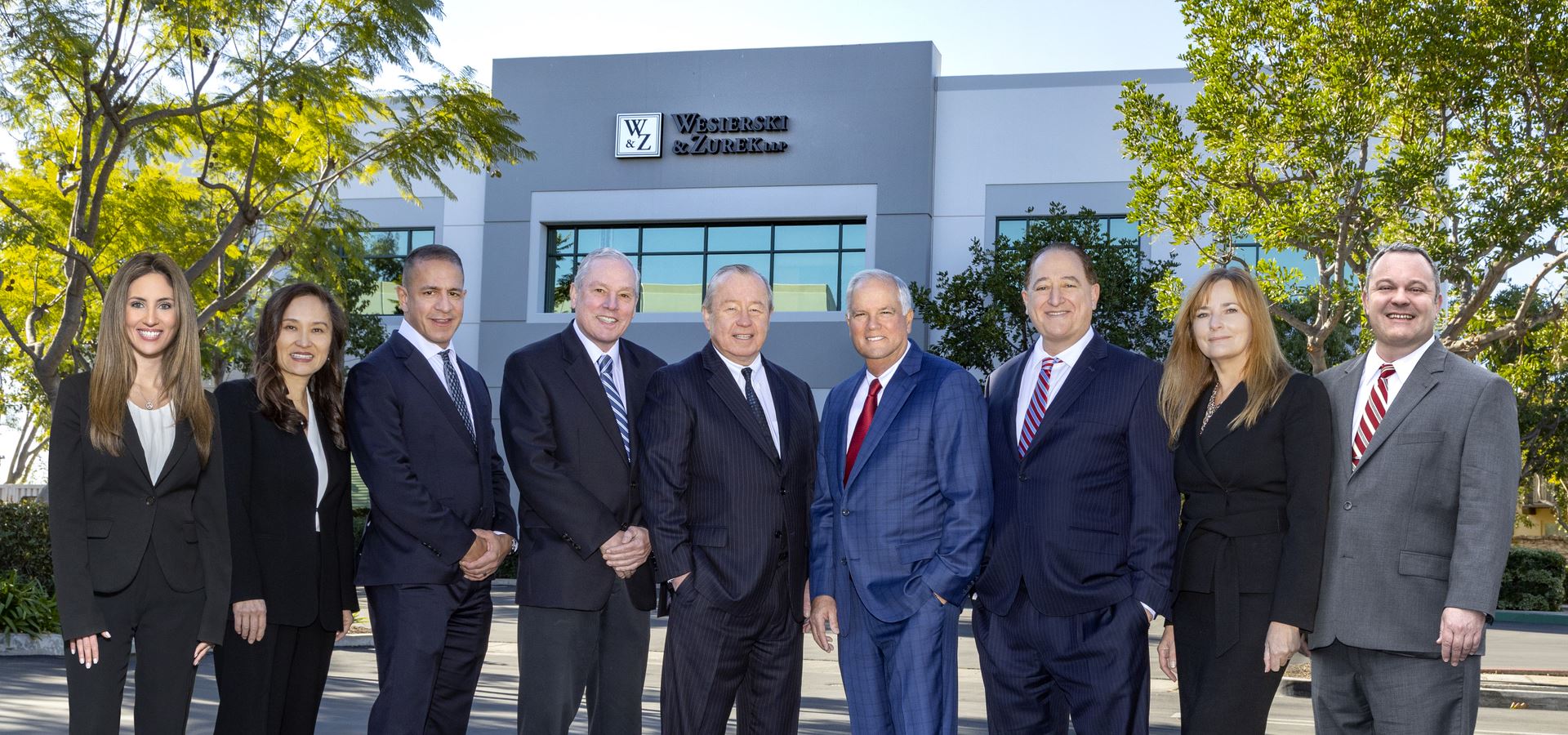 Wesierski & Zurek LLP was founded on November 1, 1987, by Christopher P. Wesierski and Ronald Zurek. They both worked together at two prior firms as associates, then junior partners, and eventually partners. Chris Wesierski served on the executive committee and was one of the managing partners at that previous firm. The firm has been rated A-V (the highest ranking possible) by the prestigious Martindale-Hubbell organization since its inception.
Initially, Wesierski & Zurek LLP was comprised of five attorneys. The firm slowly grew and eventually reached its present size. The firm now has attorneys who handle almost any type of litigation. The firm's attorneys are known for their tenacity and thoroughness while at the same time being mindful of maintaining control over the costs of litigation.
Currently, the firm has six members of ABOTA (American Board Of Trial Advocates), which is an organization that requires that an attorney be asked to join and then approved for membership only if the attorney has tried 20 civil cases to verdict. Those attorneys are Christopher P. Wesierski, Ronald Zurek, Thomas G. Wianecki, Terence P. Carney, Thomas B. Cummings, and Lisa McMains. Chris Wesierski, Tom Wianecki, and Ron Zurek are also approved as Advocates of ABOTA, which means that they have each tried at least fifty cases to verdict and each has over 100 trials now to verdict. Thomas B. Cummings is approved as a Diplomate, which means that he has tried at least one hundred cases to verdict. The firm is quite proud to offer this depth of trial background and experience to its clients. Christopher Weiserski was named ABOTA Trial Lawyer of the year in 2018.
Our attorneys have expertise that can be further analyzed by reviewing our practice areas listed on the home page of this website.
We have been selected as one of the top "Go-To" litigation law firms in the country for Fortune 500 companies by the American Lawyer Magazine.
The following lawyers were selected Super Lawyers for 2009 and 2010: Christopher Wesierski, Ronald Zurek, and Thomas Wianecki.
Christopher P. Wesierski has been selected as a Super Lawyer each year since its inception in 2008. Many other WZ attornies have been selected as Super Lawyers for several years. Their names are found in the magazine under civil litigation defense.
The firm enjoys an outstanding reputation from San Diego to San Luis Obispo to San Bernardino. Our attorneys have trial experience in cases covering many different venues, including state court and federal court. Most of our clients have come to us by word of mouth, and some clients have called because they have noticed the firm's favorable results in a jury report.
The firm has handled cases utilizing as many as five attorneys and a paralegal in trial and has handled one-day trials using only one attorney. The firm welcomes all inquiries regarding any type of case and our background and expertise in that area. Our win-loss record is remarkable, with over 97% of our verdicts being favorable.
Practicing in a variety of areas at both the state and federal levels, Wesierski & Zurek LLP is proud of its attorneys' extensive litigation backgrounds. The firm's areas of expertise include general civil litigation, insurance "bad faith" defense and coverage work, business litigation, appellate practice, insurance defense, products liability, professional liability, the representation of employers and employees, premises liability, store owners, restaurant owners, transportation companies, complex litigation involving real property (land subsidence), toxic torts, discrimination, over 60 governmental entities and police misconduct.
Wesierski & Zurek LLP has experience in the representation of apartment owners or managers in regard to any claim or lawsuit being pursued by apartment owners or against apartment owners or managers by tenants, applicants, or guests. For many years, the firm has successfully represented apartment owners in the prosecution of unlawful detainer actions, where necessary, as well as communicating with tenants for enforcement of the rental agreement and house rules and negotiation of contracts.
Disclaimer
©2023 Wesierski & Zurek LLP. All Rights Reserved. The material and information contained on these pages and on any pages linked from these pages are intended to provide general information only and not legal advice. You should consult with an attorney licensed to practice in your jurisdiction before relying upon any of the information presented here. The acts of sending emails to this website or viewing information from this website do not create an attorney-client relationship. The listing of verdicts, settlements and other case results is not a guarantee or prediction of the outcome of any other claims. A LawPromo Web Design