General Civil Litigation
Wesierski & Zurek LLP provides a full range of general civil litigation, arbitration, and mediation services to its clients, both regional and national, and in all State and Federal Trial and Appellate Courts throughout California and the western United States. The many areas of litigation expertise possessed by the firm's attorneys include business and related commercial disputes of all types, as well as real estate, construction, taxation, and secured transactions. In addition to their experience in the litigation of such contractual matters, the firm's attorneys also have experience in the litigation of related business torts cases, intellectual property disputes, and employment controversies on behalf of both employers and employees.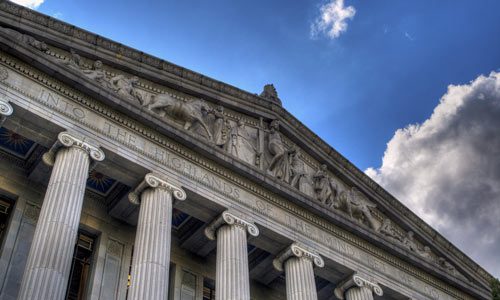 The success of the firm in this practice area arises from the breadth of its attorneys' experience in analyzing with clients the myriad complex issues inevitably involved in modern business disputes, counseling clients engaged in a broad variety of business endeavors, and ultimately litigating countless matters of behalf of the firm's clients. As a result of the extensive experience of its trial attorneys, the firm is uniquely positioned to provide a prompt evaluation of civil litigation matters, whether large or small, and to give timely advice to its clients regarding litigation strategy, settlement, pre-trial discovery, and disposition, and limitation of issues in the event of trial or arbitration. The firm's goal is to achieve the best ultimate result for its clients, whether it is achieved through a summary litigation procedure or through multi-party complex civil litigation. The firm has achieved considerable success and recognition in complex, multi-party cases involving this full range of civil litigation matters.
Wesierski & Zurek LLP does government tort liability. We defend cities and counties in the context of public property and alleged police misconduct cases.
Disclaimer
©2023 Wesierski & Zurek LLP. All Rights Reserved. The material and information contained on these pages and on any pages linked from these pages are intended to provide general information only and not legal advice. You should consult with an attorney licensed to practice in your jurisdiction before relying upon any of the information presented here. The acts of sending emails to this website or viewing information from this website do not create an attorney-client relationship. The listing of verdicts, settlements and other case results is not a guarantee or prediction of the outcome of any other claims. A LawPromo Web Design