Christian C. H. Counts
Practice Areas
General Civil Litigation
Employment Law
Labor Law
General Civil Litigation
Employment Law
Labor Law
General Civil Litigation
Employment Law
Labor Law
Education
Loyola Law School, Los Angeles, 1997, J.D.
Loyola Marymount University, 1994, B.S.
Christian Counts graduated from Loyola Marymount University in 1994 with a dual baccalaureate degree in Mathematics and Latin. Mr. Counts received his J.D. from Loyola Law School in Los Angeles, CA, in 1997, where he was on the Dean's List. During law school, Mr. Counts worked as an intern in the Unites States Attorney's Office. After graduating from law school, Mr. Counts worked as an associate at the accounting firm Deloitte & Touche. Mr. Counts was admitted to the California Bar in 2000.
Along with partner Christopher P. Wesierski, Mr. Counts' trial work earned recognition as one of California's "Top 20 Defense Verdicts of 2011″ by the Los Angeles and San Francisco Daily Journal. In 2015, he was quoted in Forbes and in Bloomberg Business in connection with his work on the UBS v. Olenicoff trial.
Mr. Counts was selected as one of the Top 100 Labor and Employment Lawyers for the State of California for 2016 by the American Society of Legal Advocates. He was also named one of the Top 100 Employment Law Lawyers in Southern California for 2016 by National Advocates and he continues to be in the National Advocates Top 100. AVVO awarded Mr. Counts it's highest 10.0 Superb Attorney rating which he has now had for many years. Mr. Counts is a member of the National Association of Distinguished Counsel since 2023.
Mr. Counts is licensed to practice before all of the courts of the State of California as well as the United States District Court, Central District of California. Mr. Counts has been a member of the Orange County Bar Association and is currently a member of the Banyard Inn of Court – the Orange County, California organization affiliated with the American Inns of Court.
Links to Articles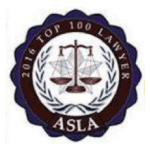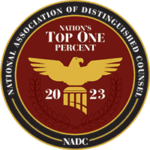 Disclaimer
©2023 Wesierski & Zurek LLP. All Rights Reserved. The material and information contained on these pages and on any pages linked from these pages are intended to provide general information only and not legal advice. You should consult with an attorney licensed to practice in your jurisdiction before relying upon any of the information presented here. The acts of sending emails to this website or viewing information from this website do not create an attorney-client relationship. The listing of verdicts, settlements and other case results is not a guarantee or prediction of the outcome of any other claims. A LawPromo Web Design