Eric J. Stenberg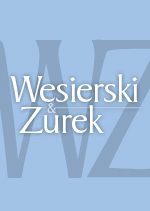 Practice Areas
Civil Litigation
Premises Liability
Automobile Liability
Government Tort Liability
Civil Litigation
Real Estate Litigation
Premises Liability
Landlord/Tenant
Business Litigation
Trade Secrets
Labor & Employment Litigation
Corporate Law/Transactions
Civil Litigation
Real Estate Litigation
Premises Liability
Landlord/Tenant
Business Litigation
Trade Secrets
Labor & Employment Litigation
Corporate Law/Transactions
Civil Litigation
Real Estate Litigation
Premises Liability
Landlord/Tenant
Business Litigation
Trade Secrets
Labor & Employment Litigation
Corporate Law/Transactions
Education
University of California Los Angeles Law School, 2000, J.D.
University of California San Diego, 1997, B.A.
Eric Stenberg attended the University of California at San Diego. He graduated with a Bachelor of Arts degree in Philosophy in 1997. He then attended UCLA Law School where he received his Juris Doctor degree in 2000. He was admitted to the California State Bar that same year. He is admitted to the federal courts as well.
Mr. Stenberg has practiced with various civil litigation firms throughout his career. He is a member of the State Bar of California. Mr. Stenberg has successfully tried multiple cases to jury verdict. His trials and practice have covered various areas of civil litigation, including automobile liability, products liability, and premises liability.
Disclaimer
©2023 Wesierski & Zurek LLP. All Rights Reserved. The material and information contained on these pages and on any pages linked from these pages are intended to provide general information only and not legal advice. You should consult with an attorney licensed to practice in your jurisdiction before relying upon any of the information presented here. The acts of sending emails to this website or viewing information from this website do not create an attorney-client relationship. The listing of verdicts, settlements and other case results is not a guarantee or prediction of the outcome of any other claims. A LawPromo Web Design