Ronald Zurek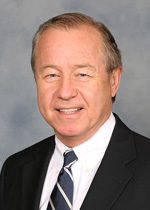 Practice Areas
Civil Litigation
Products Liability
Premises Liability
Professional Malpractice
Automobile Liability
Insurance Bad Faith
Civil Litigation
Products Liability
Premises Liability
Professional Malpractice
Automobile Liability
Insurance Bad Faith
Civil Litigation
Products Liability
Premises Liability
Professional Malpractice
Automobile Liability
Insurance Bad Faith
Education
Loyola Law School, 1977, J.D.
University of California, Los Angeles, 1974, B.A.
Ronald Zurek attended the University of California at Los Angeles. He graduated cum laude with a Bachelor of Arts degree in economics in 1974. He then attended Loyola Law School, where he received his Juris Doctor degree cum laude in 1977. He was admitted to the California State Bar that same year. He is admitted to the federal courts as well.
Mr. Zurek has practiced with civil litigation firms throughout his career. He and Mr. Wesierski were partners in another litigation defense firm when they left and started Wesierski & Zurek LLP in 1987. Mr. Zurek is a member of the State Bar of California, the Los Angeles County Bar Association, the Orange County Bar Association, and the Association of Southern California Defense Counsel. He has given numerous seminars on litigation-related subjects.
Mr. Zurek has successfully tried over eighty cases to jury verdict. His trials and practice have covered most areas of civil litigation, including product liability, premises liability, professional malpractice, automobile liability, and insurance bad faith.
Mr. Zurek is a long-time member of the American Board of Trial Advocates. He holds the rank of Advocate, and he will soon reach that organization's highest possible level, Diplomate. In 1992 he was selected Defense Trial Lawyer of the Year by the O'Brien publication Veridictum Juris.
Disclaimer
©2023 Wesierski & Zurek LLP. All Rights Reserved. The material and information contained on these pages and on any pages linked from these pages are intended to provide general information only and not legal advice. You should consult with an attorney licensed to practice in your jurisdiction before relying upon any of the information presented here. The acts of sending emails to this website or viewing information from this website do not create an attorney-client relationship. The listing of verdicts, settlements and other case results is not a guarantee or prediction of the outcome of any other claims. A LawPromo Web Design